The Premier Soccer League has revealed the fixtures and starting line-ups for the next weekend's DStv Compact Cup.Cup.
The draw for the competition was conducted on Saturday morning as the semi-finals fixtures for Saturday, 22 Janaury 2022 were revealed with Coastal United set to take on Dinaledi in the first semi-final at 15h00, while Warriors and Amabutho will face off in the second semi-final at 18h00.
The PSL followed the draw with a statement which read:
The Premier Soccer League (PSL) has confirmed the venues and kick-off times for the DStv Compact Cup fixtures.
The #DStvCompactCup semi-final matches will be played at the Moses Mabhida Stadium on Saturday, 22 January 2022 while the final and third/fourth place playoff will be played at the FNB stadium on Saturday, 29 January 2022.
Semi-final fixtures:
Saturday, 22 January 2022:
Coastal United v Dinaledi (15h00) – Moses Mabhida Stadium
Warriors v Amabutho (18h00) – Moses Mabhida Stadium
Starting line-ups:
Coastal United: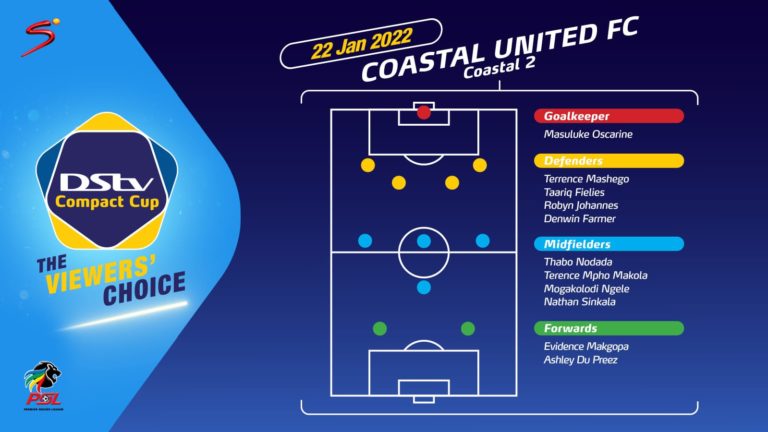 Dinaledi: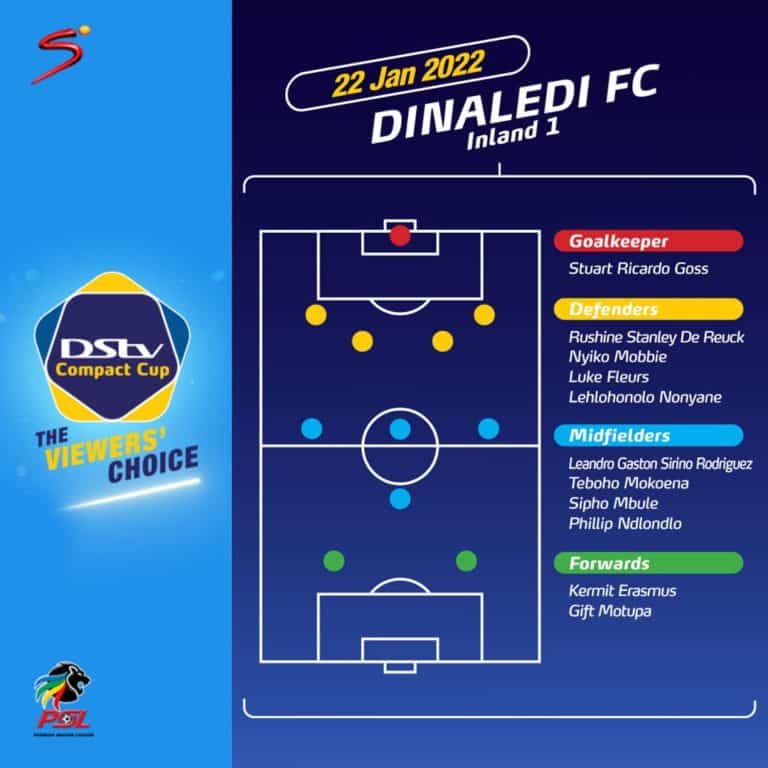 Warriors: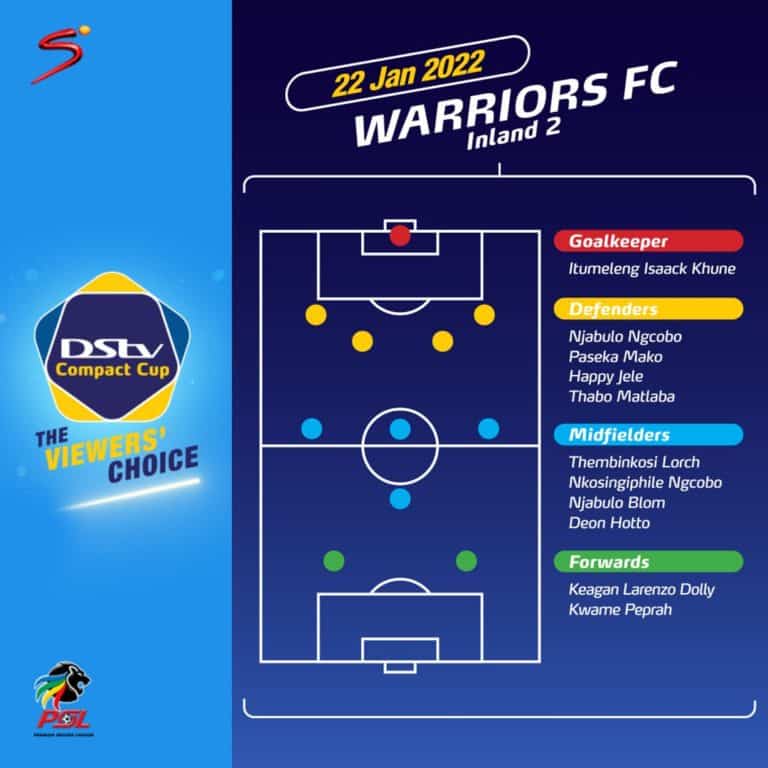 Amabutho: